At LETHRBAR® LIVE, we believe we are part of the event's entertainment, and we help fulfil strategic objectives for our clients by engaging with their guests.
Successful activations don't stop when the event ends.
Our unique service provides guests with a memorable experience by placing their monogram or favourite word on a leather memento in front of their eyes at your event. Along with our skilled dyers and stitchers, our modern approach to crafting genuine leather pieces will get event attendees to be giddy with excitement. After the event, our customized leather souvenirs serve as branded mementos for your guests to keep, share and wear.
LETHRBAR® is a Canadian company focused on bringing client brands to life in the hands of their audiences. While our studio headquarters are in Calgary, Alberta, Canada, we are excited to say LETHRBAR® event experience not only partners with Canadians - we are successfully working with US-based event professionals too. Leather for everyone!
With a clear understanding of your event objectives and a little bit of imagination... everything leather is possible, so come imagine with us.
Interested in LETHRBAR® LIVE? Please contact us
Our assortment of irresistible small leather goodies reinforce the belief that good things come in leather packages.
With personalized, slick simplicity in both form and function, not to mention instant feel-good looks, our LETHRBAR® LIVE pieces will continue to grow and develop into fun forms for everyday use and for every event.

LETHRBAR® LIVE event experience available for 25-10,000++ guests.
LETHRBAR LIVE: Bracelets
Our most popular LETHRBAR® LIVE activation option. Hammer-style.
Unisex, 0.5" wide double-wrap or single-wrap hand-dyed veg-tan leather with single snap fastener in an assortment of leather colours and hardware finishes.
Monogramming. Individualized letter stamping at your event. Standard font + symbols available in 1/4" letter size.
Various sizes.
LETHRBAR LIVE: Boutonnière Bar
An elegant LETHRBAR® LIVE activation option. Soundless.
Many design options available with laser-engraved enhancements.
Customizable. More lapel options can be viewed here.
Guest chooses 2 colours and the beadhead. Our leathersmiths assemble the pin on-site. Guests may choose to wear the pin or take it home in a gift box.
LETHRBAR LIVE: Interactive Map
LETHRBAR® LIVE legacy art, interactive community creation.
Many design options available - city, country, world and beyond.
Customizable design, printing, mounting and framing options.
Guests hammer in a leather 'marker' to indicate their home. Our leathersmiths attach the strings after the event.
LETHRBAR in a BOX
A LETHRBAR® LIVE option for events outside of Calgary, Canada. Available for locations across Canada and the United States.
Everything you need to deliver a LETHRBAR® LIVE activation at your event is shipped to your location in a convenient travel case. Product and tools!
This experience is delivered at your event by your local team, no LETHRBAR® staff flights required. Online training videos are provided.
Hands-on activation in the personalization of product by way of stamping, on-site.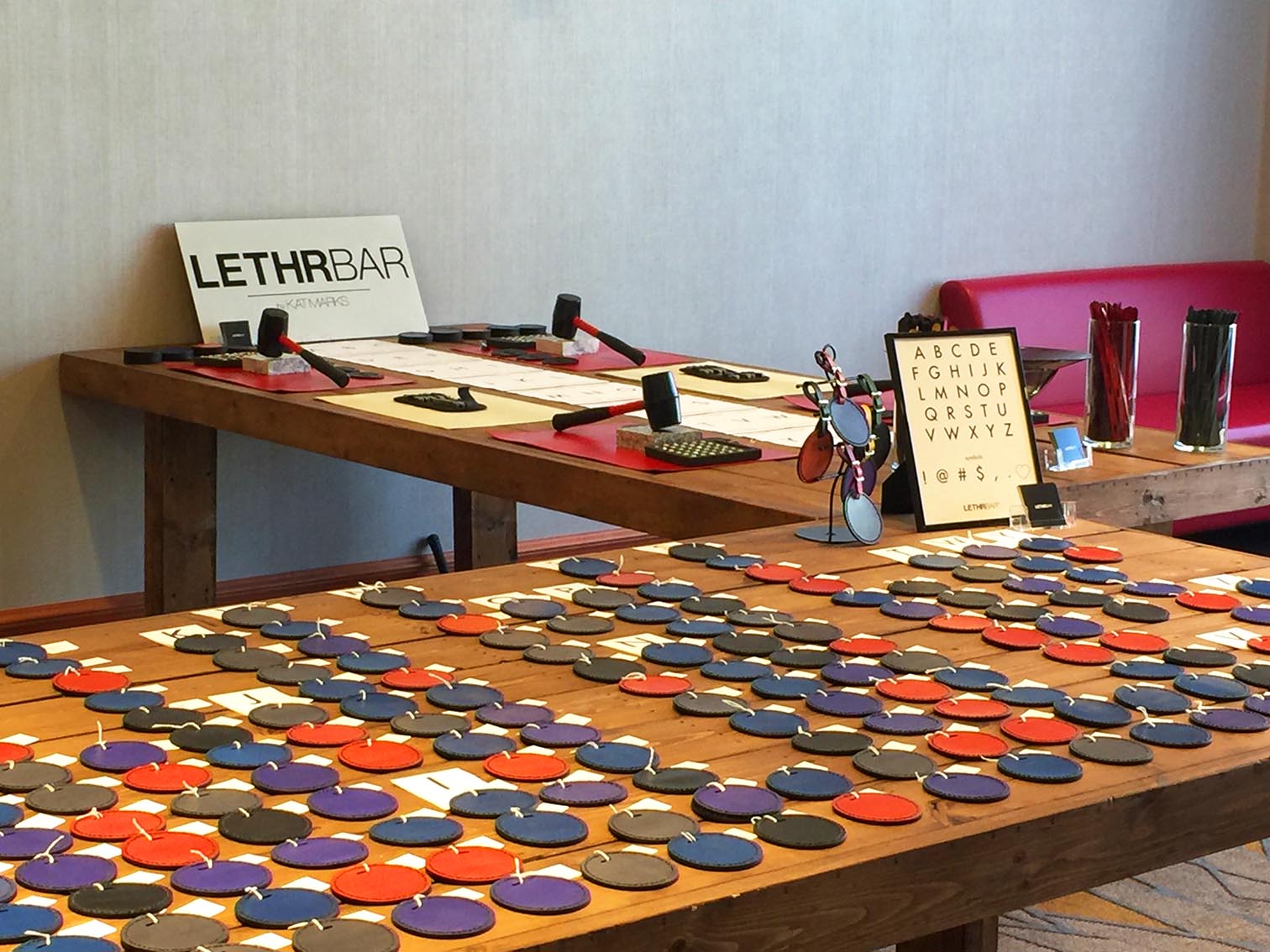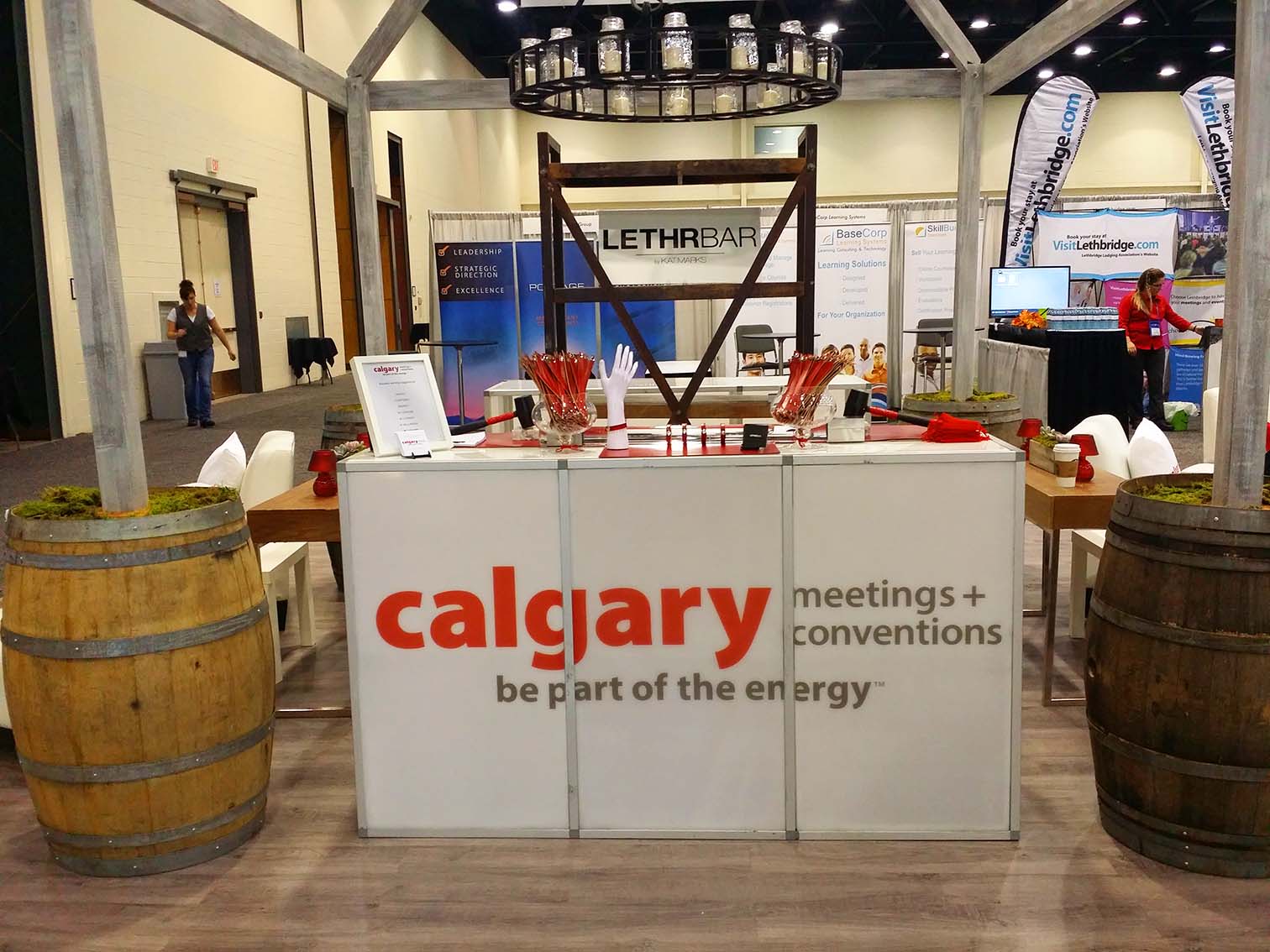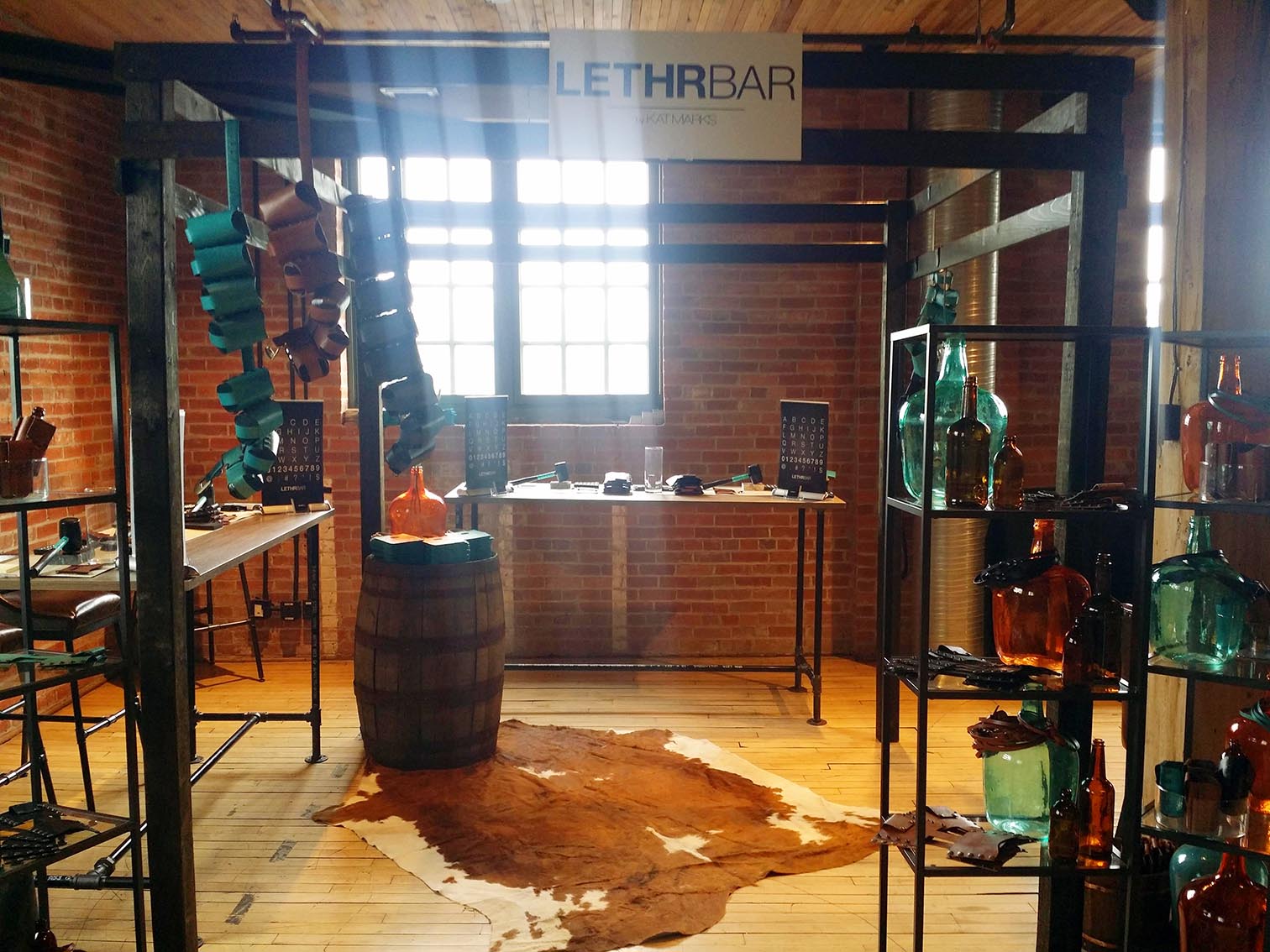 An event with LETHRBAR® LIVE
To start your dream-making, and for all inquires, please contact us